03-25-2010, 03:41 PM (This post was last modified: 03-25-2010, 04:31 PM by master[mind].)
Mockup(Paint.NET) of a menu style I threw together today. I added a community page. Very loose framework. Objects would slide exponentially into postion(smoothly). Just concept...I'll try to turn it into a working product.
Main Screen:
Community Window: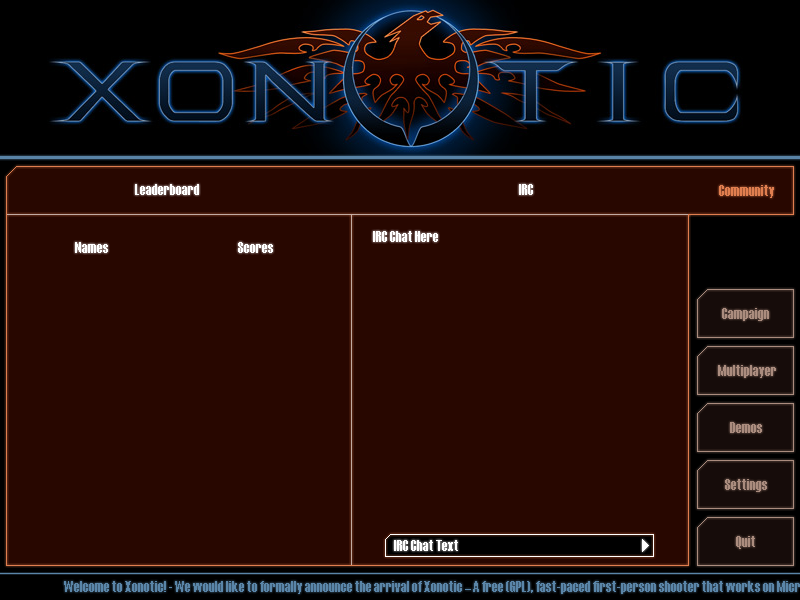 Technical Details(Updated as I go):
Gaussian Blur on Text: 2
Gaussian Blur on Lines: 1
The Gaussian Blur effect is awesome when applied realtime. Shattered Horizon uses this effect.
Edit: Meant to say, any changes/comments/criticisms?