I recently picked up a keyboard (an IBM Model M2) that worked like it was supposed to for about ten minutes. I ripped it open and found something on the controller leaking that clearly shouldn't be and don't know exactly what type of part it is due to my lack of knowledge on circuit boards. Picture isn't mine, but it is of the same circuit board. I've circled the piece I need identified.
TLDR; can someone tell me what this is?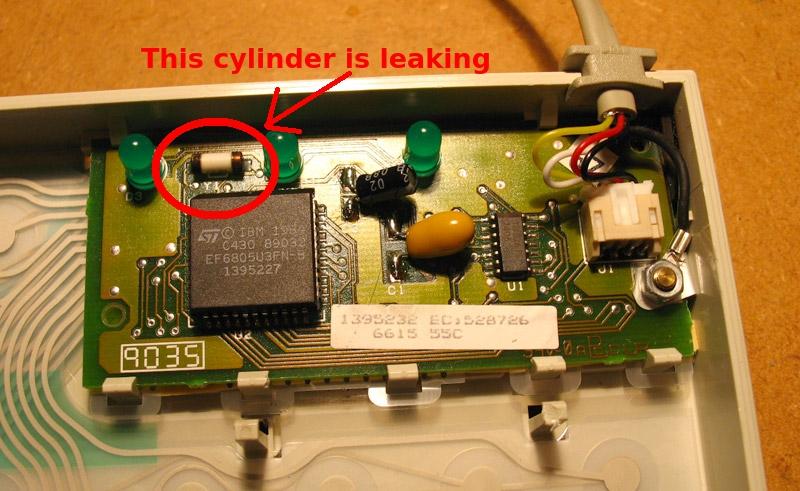 ECKZBAWKZ HUGE LIST OF ACHIEVEMENTS GOES HERE....


Oh wait.