Hi
I have now taken the time to complete this map,
Aggressive Heights
.
Changes to this final version include:
- Retextured almost the entire map (Egypt textures by Sock).
- Moved some items around and changed all items to Xonotic specific items.
- Added a new teleporter in the upper section (speeding up the movement from top to bottom, but with some risk)
- Added hint brushes
- Simplified all patches in the lower section
- Made a "ramp" for an even easier exit from the water
- Added bot waypoints (not great, as they struggle to get out of the water area - even with Bot Clip stairs to help).
Issues:
- The textures on the curved patches at the top of the jump pads are not correct, but I don't know why or how to correct them.
- It is possible to "wall walk" on some walls, again I have no idea why or how to correct it.
Download:
mvxdm03v08
-
Final Release
.
I hope everyone likes the changes...
Screenshots: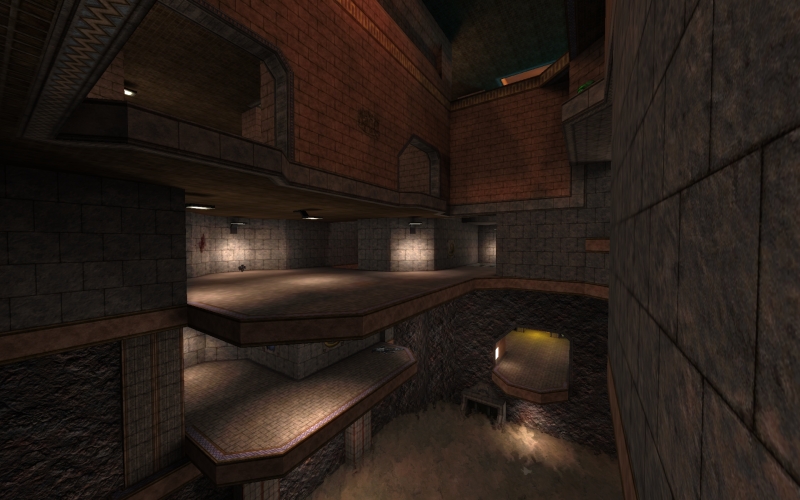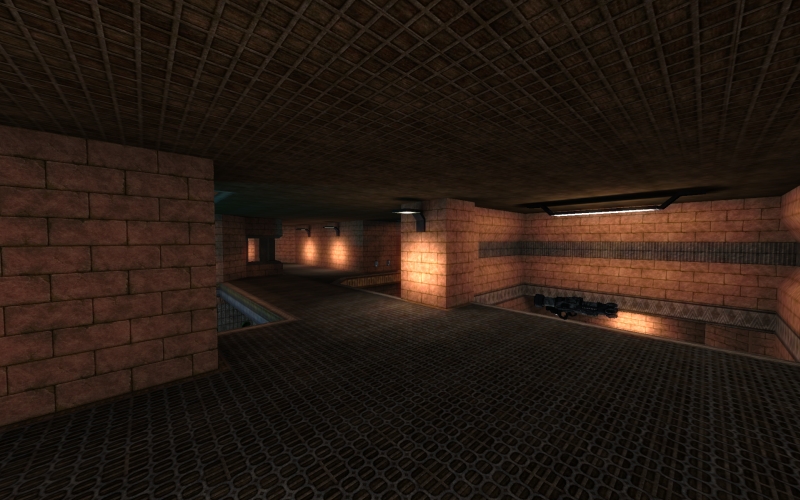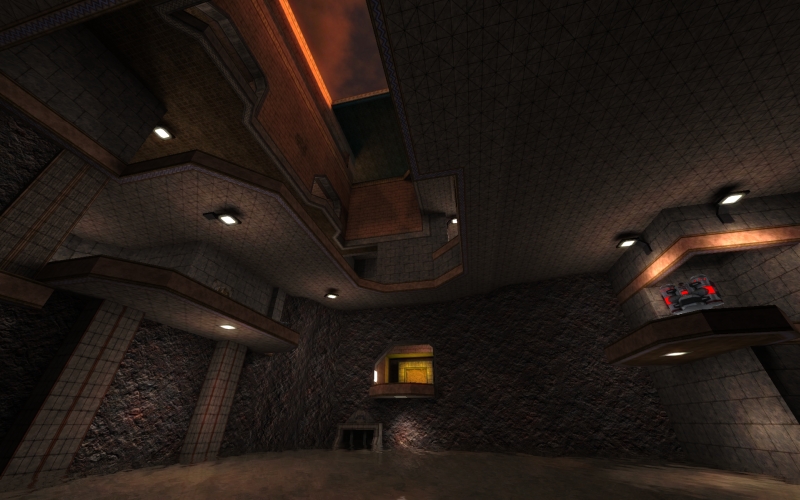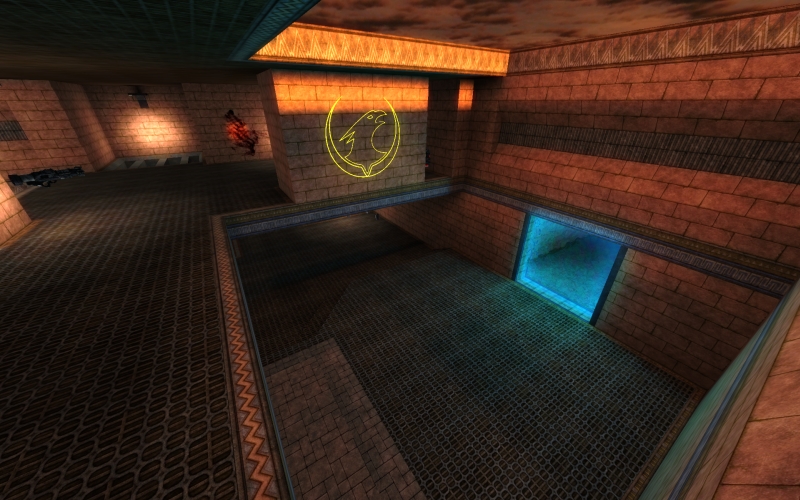 This is not a final release, but it is the last release for a while - so I'm posting it here now.
The map supports several gameplay modes, but it is intended for Duel or small DM games. The map is very vertical and knowing how to trick jump will help in moving around alot faster.
Download:
mvxdm03rc2
-
Old
.
Cheers