Solarium: welcome to the garden of madness
I have been working on this map for quite some time now. Mostly because school stuff kept getting in the way, but also because I had a lot of difficulty with the texturing. mostly because I kind of like it with the texturing kind of simple as it is now. everything I tried to add just made it look bad. So for now, I am just releasing it as is, and if anyone has any tips for texturing, let me know because I am out of ideas on this. (i think it looks cool as is :p)
oh, and there are a few things I forgot to do, like some of the stairs aren't finished, and I need to add some more lighting, or AO or something.
anyway, enjoy. I really really like this one.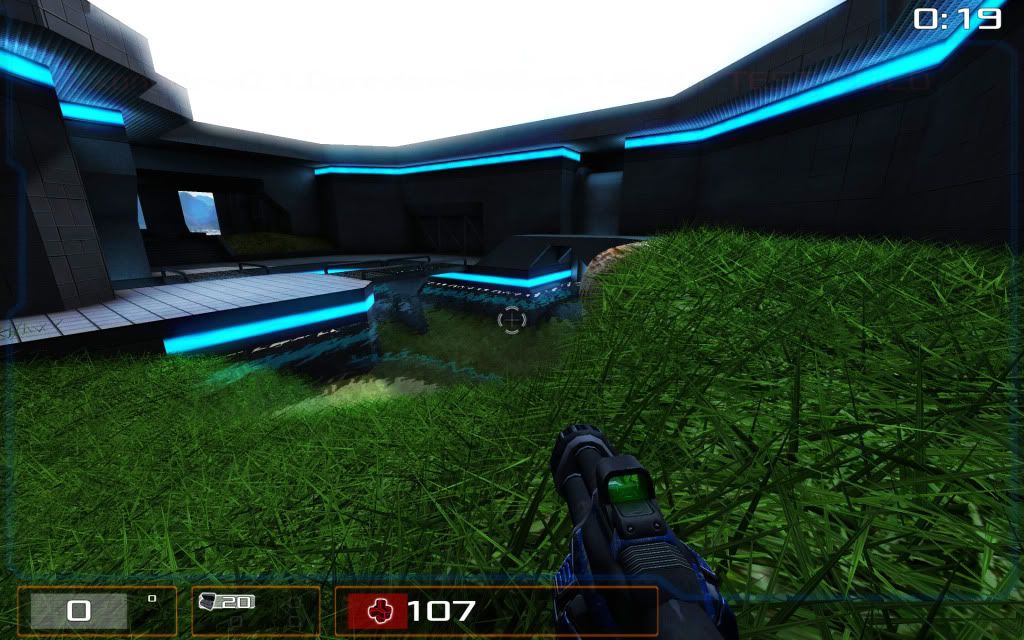 (these are old screenshots btw, i will update them at some point)
Get it here!
version 1
(OLD)
VERSION 2
(OLD)
VERSION 3
http://beta.xonotic.org/autobuild-bsp/so...e983e8.pk3
this version is pretty much final for now.