07-08-2010, 08:25 PM (This post was last modified: 07-10-2010, 02:58 PM by MirceaKitsune.)
My latest map, the Tomb. I figured Xonotic would need a small 1-on-1-ish map with an ancient theme and layout. Inspired from the map Joust in UT2004, but not in any way a port of that map nor similar to it. Intended for inclusion with Xonotic, though I don't know if it's good enough. More detail to be added later.
Yes, the little lakes are horizontal warpzones you can go through. Jumping through one throws you up through the other, which is really fun

Also, I challenge anyone to find the switch for the trap door (the stairs lowering to the lava pit) without looking at the map in NetRadiant

The music and fire sounds are from OpenGameArt.org and GPL.
Song link
,
fire sounds link
. The egypt models are from the Facing Worlds port, and hopefully GPL too (no idea though). Map download (beta 1):
link 1
,
link 2
.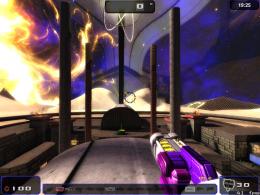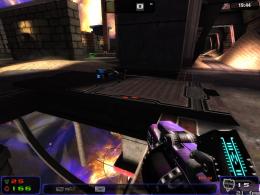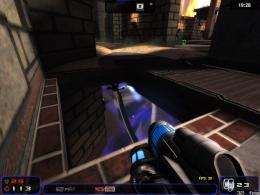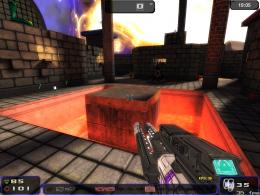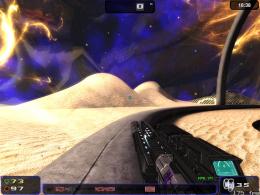 ---- V1R1: ----
Updated map to v1r1 (which means it's finished as far as I'm concerned). Changes include:
- More detail and architecture, including more ambient sounds and plants.
- Sounds for the (secret) pit door.
- Minor change to some items.
- Use stormkeep2 warpzone textures and shader. Warpzones now have a wavery surface and are colored in the color of their base (they can't deform any more than this however, because that would look ugly).
- Bury warpzones a little deeper and make bridges structural, which should theoretically improve performance a tiny little bit.
Known issues:
- Map gives 'spawnpoint in solid' warnings. I tried putting them high enough, but it seems even more is needed. Imho someone should make the spawnpoint model in NetRadiant represent the exact bounds of the player. Might fix this some other time since it's not that urgent.
Download link 1
,
download link 2
,
download link 3
.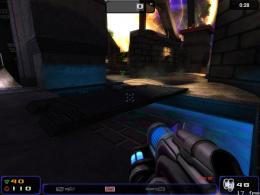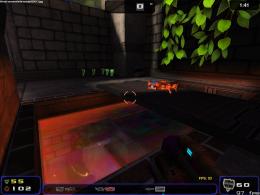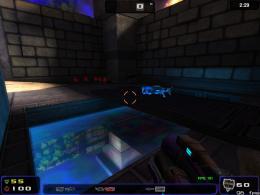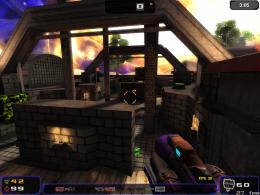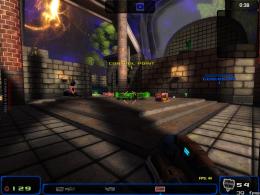 ---- V1R2: ----
Another update, mostly for bug fixing.
- Fixed the spawn point that was stuck in solid. Terrain was covering it, so that was the reason.
- Fixed all terrain vs. ground z-fights (that I could find).
- Replaced a texture with its brighter version which looks better.
- Tweaked a few geometrical details, including some player clips and added four round pillars over the center walls.
Download link 1
,
download link 2
,
download link 3
.