This is a project I started a few months ago but no longer felt like finishing, so I'm sharing it at its current stage. It was supposed to be a demo showing what Xonotic could do if it had actual single-player support. This map is also meant to be a level in a game / story I want to make in Xonotic someday, which will probably take years to finish if I decide to do it (and someone adds things like monsters / NPC's).
The action takes place in New York city in the near yet distant future. There is no real story or background, except that the player is supposed to be an escaped agent being chased by the authorities. Currently, you just roam around and talk to random people you meet on the street (fake NPC's simulated with triggers and models). There is also a club, a subway station, and a hotel in which you have a room of your own.
Special features that you don't commonly see in Xonotic include: An interactive city hub, people you can talk to in the street, doors that require typing in a code to open, and items that trigger alarms (linked to automated turrets). You talk to people by simply bumping into them, and each person will repeat one out of many messages. Includes both subtitles as well as HORRIBLE voices recorded by me (try the female characters for epic lulz

). The subway station requires an access code, which you type into the chat (magicear trigger), and you find in a note. The hotel contains windows that will trigger an alarm and uncover a turret if you break them.
It would be impossible to cover the reference to DeusEx in this map. That is indeed what this demo (and the project I wanna make) is inspired from. I always had a deep love for the way DX has interactive cities where you open doors using codes, hack computers, talk to people for clues, and so on. If I'll ever make my story, it will be something similar to that (magicear makes password-protected triggers and machines doable).
Here is a video and some screenshots of my demo. Spoiler: You are going to see Xonotic used for a gameplay style never attempted before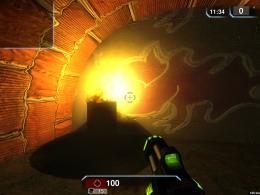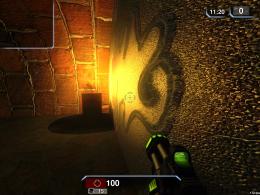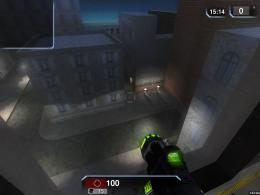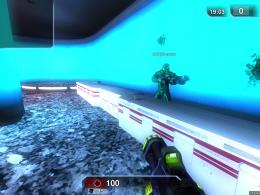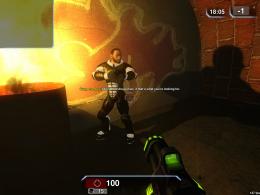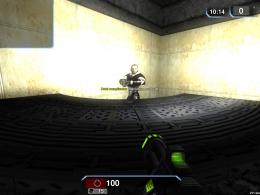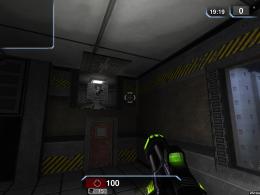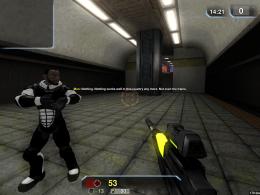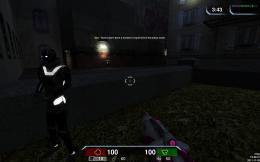 Obviously, there's also a download for anyone who wants to try this (map source included).
Link 1
,
link 2
. Please try it out and let me know what you think! AFAIK, all the assets I used (textures and music) are either GPL or Public Domain.
ALSO:
If you like what you see, please consider donating!
And by donating I don't mean money, but help with implementing essential single-player features in Xonotic. Such as monsters / NPC's, item persistence for trigger_changelevel, objectives (not like those in Assault), money, and other things. I can do a few of those features, but not all. And without some of them, I cannot make an entire story using this system. Hopefully this demo will motivate other developers to at least help with implementing monsters like those in Quake, which is the hardest thing. If what I need gets implemented, I might make an interesting story sometime