Figured it might be best to put this here instead of in
this thread
.
DarkzoneCTF remake for Xonotic, for Dokujisan. It's not DarkzoneCTF *exactly* (and not just scaled up, either). I removed some stuff that I thought was kinda pointless in the map, and tried to streamline the layout a little bit (removed one room on both sides, so now there's only one pair of portals on either side of the map). Also my first time using the fancy-mode portals.
It's not really as detailed as I normally try to make stuff, but I want to make sure it works before it gets too hard to change it.
Obligatory screenshots: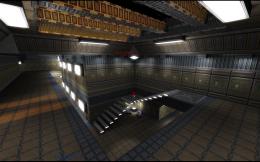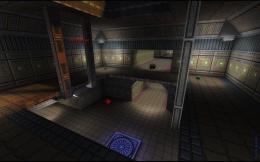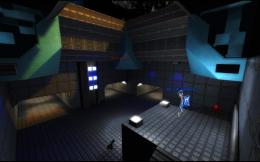 (The weird black stuff on the blue things in the base is because I accidentally took the screenshot from inside a wall and don't really feel like retaking/reuploading a new screenshot.)
Obligatory download link
Feedbacks and thawts?