So finally,
I wanted to remake Solyent for a long time.
Xonotic happening gave me the push I needed to go ahead and make it.
Massive thanks to Div for all the new features and tools.
Also make sure you got your music turned up because Chooksta remixed a tune of his specially for this map.
...
I hope Sev is still working on his Soylent 2 map it looked really cool,
and also much more faithful to the original, which I would love to see in Xonotic.
I saw some screens that he uploaded of what looked like finished structure with no textures.
I have maps in this way before but this time I took a different approach which was 'texture as you go'.
I like to be able to see the final product as I map, and I hate having to texture a whole map from scratch.
Also as you can see I did a lot of cloning of sections, texture as you go means you only have to do each of these pieces once.
I caulk as I go as well because that is a real pain to save till the end.
I tried to include all the old trick jumps in some form or another, there are also a lot of new ones

...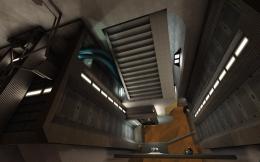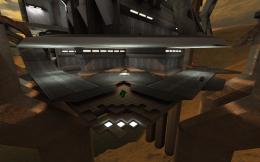 ...
updated beta3:
http://ompldr.org/vNndjNg
...
So go frag, and don't camp teh roof too much ay

nomnomnomnonmonm:
"the best trolls are indistinguishable from idiots"