(Pun intended)
I've been trying to create a simple box md3 model for an experiment. Here it is in blender: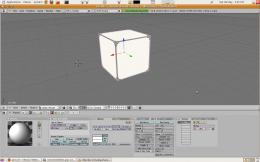 The md3 export was fine, but when I open it up in Xonotic it becomes really small:
The thing circled in red is my model, but I need it to be the same size as the brush that I'm standing on.
I only started learning how to use blender today, so I have no idea what's going on :/
How can I make my model bigger?
AKA [

~

] John Smith on Nexuiz