[
Unnamed Map
]fgsxdm2_a1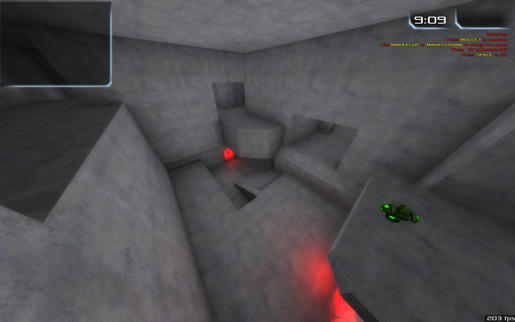 Description:
The map is currently a vertical dual atrium map with some rooms connected off to the side meant for 1on1 game mode. The concept is 2 main armors (1 in each atrium) with a mega health in the middle of the map on the lowest level. There is one main dual way tele that would be considered the control tele.
What I'm look for from alpha testers currently:
- Weapon item placements. Currently I've only worked out the main concept but I'm not sure where to place weapons. I'm waiting to place small pickups like ammo/health once I get the weapons / main armor item concepts worked out.
- Connectivity / Flow critiques
- I would like to include the nex gun in this map is it possible without ruining gameplay?
- Scale. Map too big / small?
- Is the map too linear?
- Will the map layout work for xonotic or should I just scrap it?
What not to worry about:
- Brushwork / Texture / Lighting problems. This is just the skeleton of the map before I do any sort of detailing.
- Player spawn locations
I'm pretty much relying on feedback before I continue on so would love to hear back from the community!
Download
:
Latest build:
fgsdm2_a1.pk3
Older builds:none