story time
long story short ... ive been holding onto a few (5) nearly complete duel maps for way longer than makes sense ... (and this doesn't include wink, final rage remake, or lostspace remake, ... or roist)
they are all packed into a single pk3 for now ... if you want ... i can split them into individual packages
link to PK3
so ... here they are ...
Pockets
Comb
Skyblue
Sneak
Distanced
70% complete
Pockets is the most recent map I have been working on ... its made for duels and set in an underground setting ... visuals aren't near done ... but I think the map is solid ...
to get the mega armor you have to pass though the blue lasers (in the lower passages)... a piece of the floor will move down giving you ... and smart opponents access to the armor ...
also can you find the hlac (without pressing the button)
80% complete
Comb is a simple dual map ... but ... there is no mega health
Instead there is a trigger_heal in the central spot of the map ... The main intention of the map is to make people fight over control of the healing point ...
the hlac isn't really hidden in this map
90% complete
Sky blue is a remake of Blue Sky ... the map has been almost completely rebuilt ... and it has lots of various features ...
lots of spinning thigs, some doors, some buttons, armors were reduced in size, the hole in the top platform will heal you as you go through it, theres a hidden hlac
there are 3 buttons ...
1 will fill the lower area with slime for a few seconds (to catch people going to the bounce)
2 will close some doors up at the top platform ... blocking access to the healing force field
3 will turn on the annoying fans ...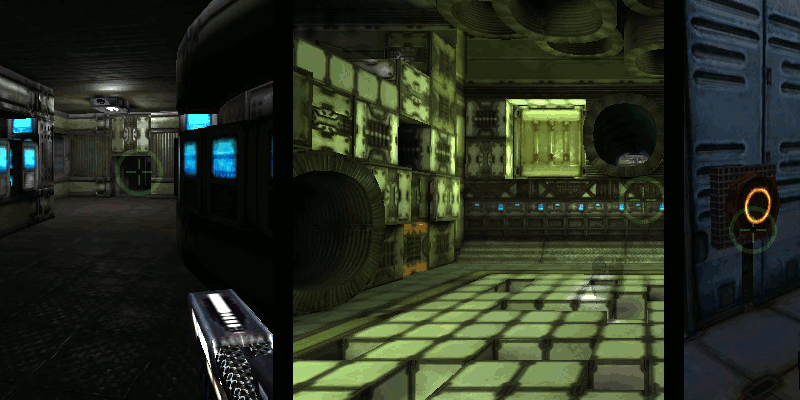 90% complete
Sneak is a map with slightly modified gameplay
the map is made for stealthy movements ... every sound counts ...
to complement this ... the mapinfo file turns off auto healing ... so injured players cant just hide in the ventilation and wait for their health to go back up
also ... there are 2 buttons that when pushed ... will play a fake picking up the armor sound (at the place where the armor is)... muahahah ... muahahahahahahahahaha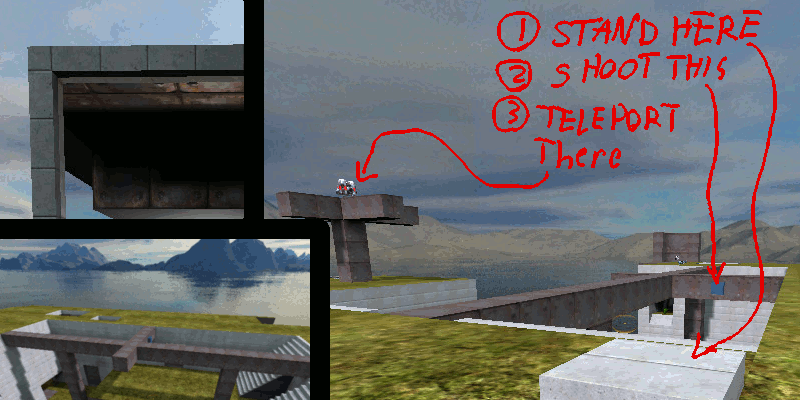 50% complete
This is a smaller map ...
the main key to it is the controlled mega health telefrag
To do it ... stand on the concrete square ... and shoot the blue button ... it will teleport you directly to the mega health
------------------------------
so ... any feedback would be great ...