For some reason Xonotic starts at 1920x1080 resolution and it doesn't fit on the screen correctly. Before the update I was able to run it fine with a 1600x900 resolution. Because of the way the screen is I can't click "Apply Immediately" on the settings menu to change it form there. Here's a picture of the problem: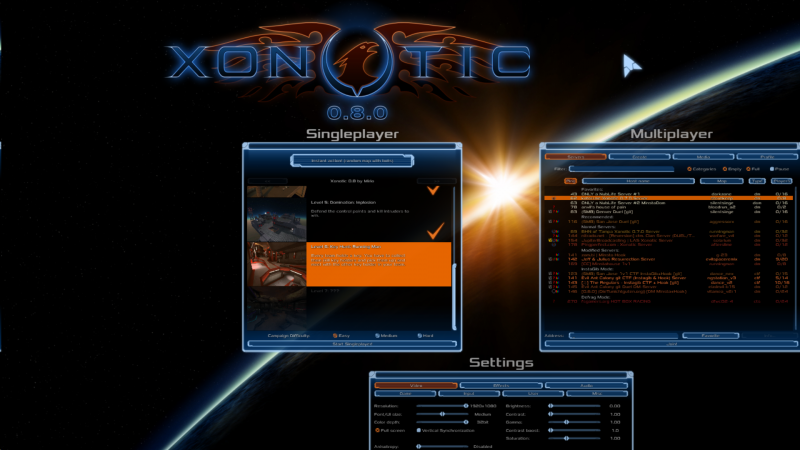 (
http://puu.sh/eKlnx.png
)
I've had this problem in 0.7.0, but I was able to fix it using the console commands "vid_width" and "vid_height", but for some reason that isn't working now. After I set it to 1600x900 using those commands and use "vid_restart", it says it's changing it from 1900x1080 to 1600x900, but then it starts it back up at 1900x1080 again.
I'm using Windows 8.1
The resolution of my laptop is set to 1900x1080
My graphics driver is NVIDIA Geforce Experience and it's up to date (just checked)
My graphics card is the NVIDIA GeForce GTX 860
The computer model is ASUS ROG GL551JM
Thank you for all of your help in advance ^-^