READ BEFORE VOTING!
Poll is supposed to give the developers a quick overview of what the community thinks about a certain map.
Do keep in mind when voting:
- The maps included in Xonotic must be of very high quality both visually and gameplay-wise. They will most likely represent what a new player/reviewer/whatever will see when they play the game for the first time, and as such they must be GOOD!
- We don't need every map shipped with the release, only the very best creations by the community! More maps are easily available on a server, due to the easy curl downloads you are all familiar with...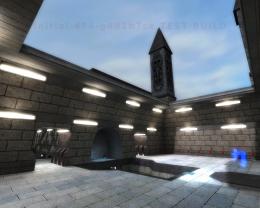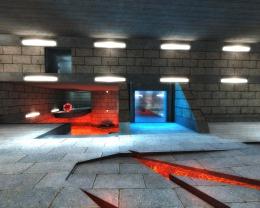 Stormkeep2, now with a new skybox by Cuinnton, and a warpzone idea by morphed. The warpzones look quite good now even at the lowest "reflection" settings, and at that setting they don't kill much performance at all.

Get it here:
http://www.hrfdesign.com/crap/maps/dm/st..._beta1.pk3
Video:
http://www.youtube.com/watch?v=HKLYQ_kuVbw
You need Xonotic GIT to test, get it here:
http://dev.xonotic.org/projects/xonotic/...ory_Access
You also need the fruitiex/stormkeep branch, as I have only included the compiled map in the pk3.
---
My vote:
yes
I love this map, it's simply one of the best TDM maps hands down. Visuals not too bad now in the remake, but there's still room for improvement... Textures maybe don't fit perfectly, and jumppads still need to be updated to use the Xonotic jumppads!