12-10-2020, 05:18 PM (This post was last modified: 12-10-2020, 05:27 PM by LegendGuard.)
NOTE: There is something that isn't exactly detailed like the details on the phoenix head, even the blue circle wings. 
To begin with, the tutorial isn't made for beginners.
You need Photoshop to edit Xonotic icon, you will need fundamental knowledge of image editing in Photoshop.
Download here the project:
https://drive.google.com/file/d/1HaD4c7p...sp=sharing
This is the other tool that I used to help to fill the gradients: Gradient map would be a hint of the phoenix head lights. (The video is in Spanish)
https://www.youtube.com/watch?v=nX9xeBYXshI
Gradient files to edit the image where is the phoenix head, you can change it to favor the color:
https://cdn.discordapp.com/attachments/6...kBrown.grd
https://cdn.discordapp.com/attachments/6...adient.grd
https://cdn.discordapp.com/attachments/6...tColor.grd
Gradient import instructions: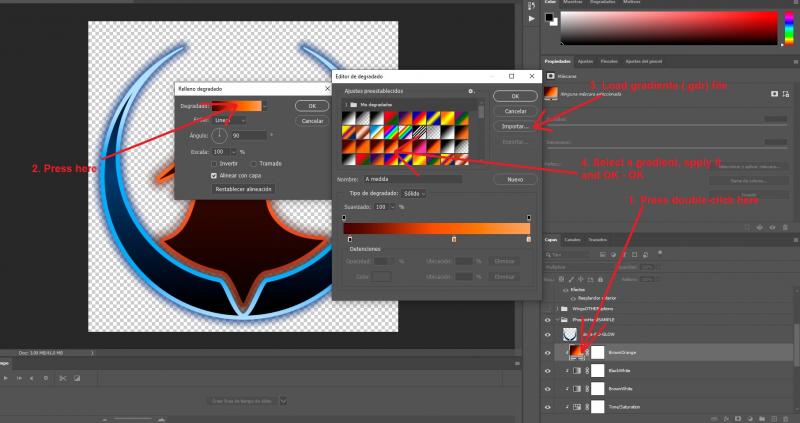 To export the final result: File -> Export -> Export as... -> Format: PNG (Transparency ON) -> Export (it will ask you where to save and name the image file)