09-13-2011, 09:00 AM (This post was last modified: 09-13-2011, 09:01 AM by Lord Canistra.)
After recent map compilation I ran into weird issue. Seems like certain surfaces in my .bsp are not properly assigned to visblocks they should belong to. Or it may be severe case of wrongly connected visblocks, I don't know. As result, many surfaces in one particular area disappear under certain viewing angles (or disappear at all), leaving a visual window into either void or other parts of the map. Physically they're there, though, everything is properly clipped, both hitscan and projectile weapons are blocked by those invisible walls. I've already tried chamfering and enclosing any potentially problematic areas (those which were added most recently) with simple solid brushes, but to no avail. Tried various hint brushes layout to help the compiler (although solid brush layout is already simple, pretty much everything but main separating and outer walls is detailbrushed). No fortune so far.
Screenshots follow. Those big white glowing areas are the very vanished surfaces. On the last shot, quite a big area of map can be seen through multiple missing planes.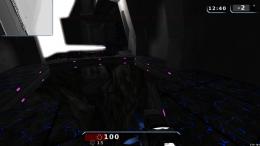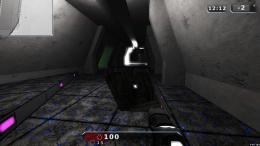 Here's the source file for map and the compiled bsp:
http://ompldr.org/vYWMwZA/LC_Upright.pk3
I'm totally lost. Any help, even the weirdest ideas about what's wrong there are greatly appreciated.