The current logo has given us an identity to hold onto through the beginnings of this fork. With the phoenix rising from the ashes of an upsetting past that caught many of us by surprise, it represents the love we've put into this new project built on strong beliefs. The strength of this struggle is reflected in the wing spread and scream of the phoenix emerging from the O shaped dedication to its quake roots.
However strong, this logo has its weaknesses that I will list and attempt to address below.
# Facts
1) It's rough around the edges
2) It's not iconifiable
3) There are no print ready versions / it may have issues with contrast
Keeping these things in mind, I bounced an svg file back and forth with Plasmasheep through many refinements of the current logo: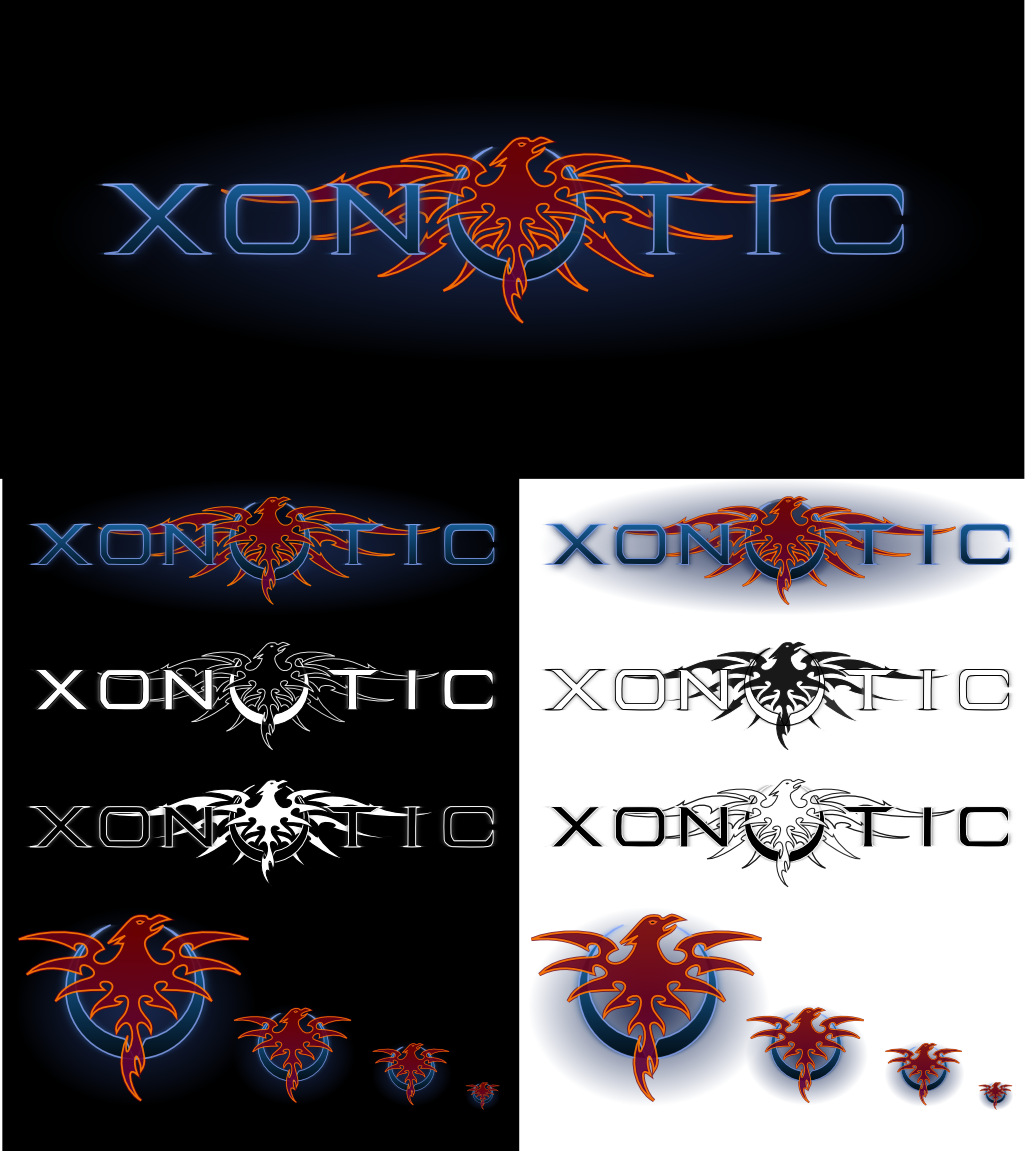 I'm not saying any of these are the right solution or even headed in the right direction but they are more techincally sound in the areas I described above.
We've saved the source files along every step of the way, I've included some below.
What do you think about these logo ideas?
Do you have opinions about how the logo should be refined?
What do you like/dislike about the current logo?
# Opinions / Requests
1) This is an free open-source game, as such I believe it's important to provide the logo in an open format. SVG is a cross platform vector graphic format that's even supported by many web browsers for viewing.
2) The current font was created by tracing a proprietary font and adding serifs. This means that we do not have a complete font set and we stray from the being completely free (though I don't know how this is legally interpreted)
3) The logo should be iconifiable, have available print versions and be smoother around the edges
Now that we've begun to draw an audience, perhaps there are artists out there who can help refine the logo while staying true the roots and meeting the technical requiremnts.
Logo sources are available here:
http://z.nexuizninjaz.com/graphics/xonotic_logo_ideas