After 5 hour strait mapping session ... I'm a little tired ...
log 1 ------------
welp ... its now the 26th ... for me ...
I have stopped mapping and started the final compile ... and then I will pack it up as a pk3 ... it will be up here in a few minutes ...
log 2 -----------
gaaaa ... had to go back in and fix some things ...
[*] delete a button to a mechanism that I didn't have time to finish (I had already deleted it on red side)
[*] shrink 4 falling snow regions ... the map was getting < 40 fps
[*] delete one troublesome overlapping brush
[*] rotate the top and bottom faces of skybox ...

log 3 ------------

more gaaaaaaaaaaa >.< ....
[*] I forgot an entire pillar (a major map landmark) on the blue side ...
so I copy-pasted it over ... made it blue
[*] fixed the blue HLAC so it wasn't inside a box
[*] fixed 8 mini healths so that they matched up with the red side ...
[*] gave 2 exposed caulk faces a texture
[*] rotated the 2 skybox faces the other way

log 4 --------

f@#* ... ive textured the top skybox brush to something thats not sky ... at this point ... its almost 2am ... I'm not gona run another 20 min compile again tonight ... I guess I'm just going to be a day late ...

log 5 --------

After sleeping ....
[*] fixed skybox texture
[*] fixed another exposed caulk spot ...
hopefully this is the final compile........

log 6 --------

have to rotate bottom skybox again ... not recompile needed for that though

log 7 -------

well it still needs work before I'm satisfied with it ... but seeing as I an very out of time ... and all the killer death bugs are gone ... I'm putting together the pk3 now

WINK
here is my submission ... a medium ctf map ...
a little buggy ... but that cant be helped right now ...
download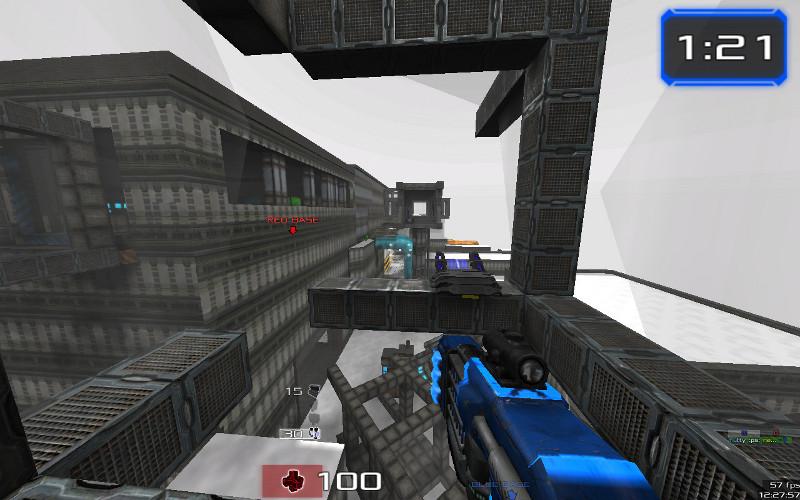 not everything can be in good repair ...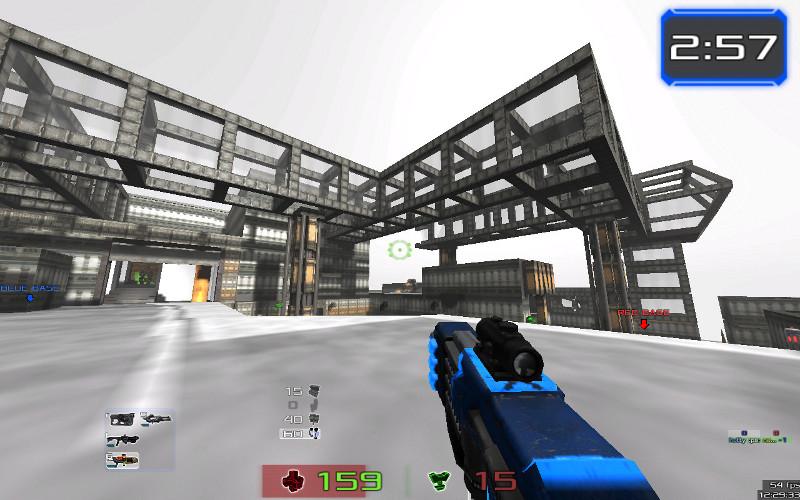 tunnels :3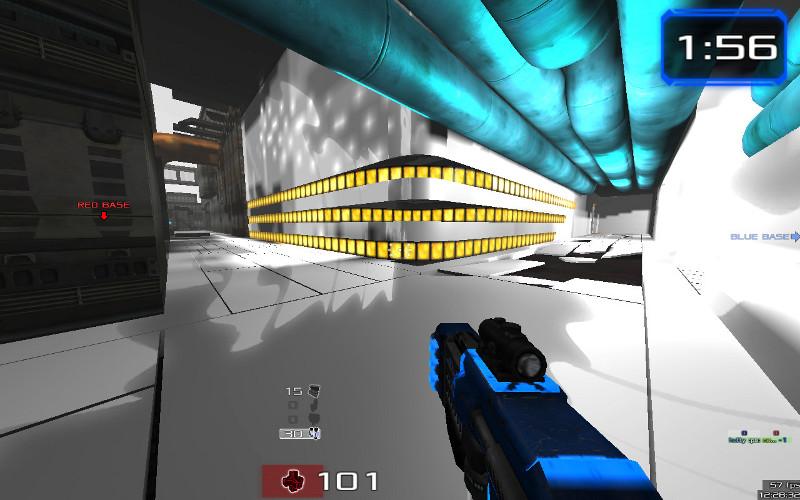 soo .... shiny ...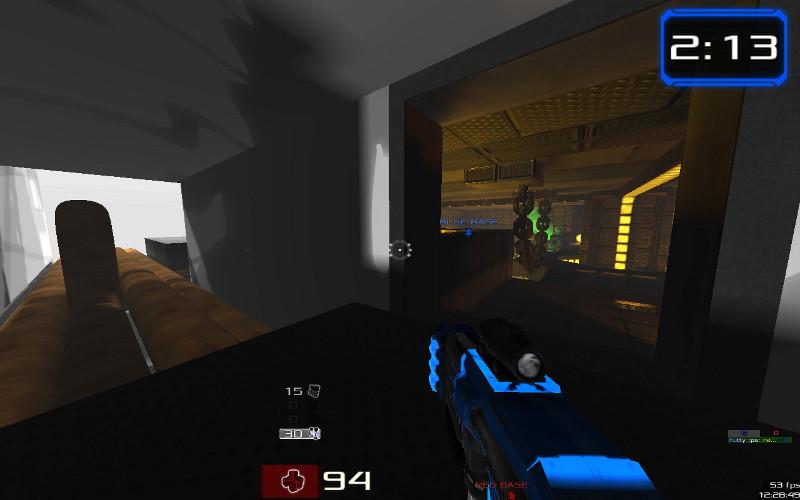 the interior core of the facility ...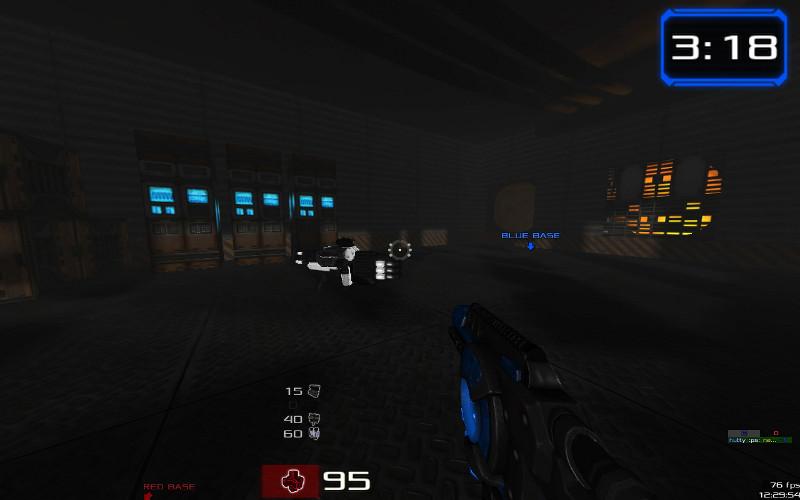 the best gun on the map :33