I liked the old thread over at the AT forums so much so lets start one here as well. I start of with this: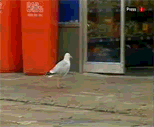 ai am ai.
Fix the avatar size limit please! I want my avatar gifs back! DISCRIMINATION!
Also, change my name to 'ai', these forums sucks which can't have 2 letters in the nick!