I think everybody likes to show up his work in progress.

The rules haven't changed:
-Upload
thumbnailed
versions of your screenshots!
-Please try to stay on-topic. I mean, if you would like to ask for help, about "woah, cool, how did you do that", open a new topic instead. This is not a support topic, but questions are always welcomed in a short way.
-Post only images of your work, if there are some significant change in outlook. A plus-minus brush excites no-one.
I think these rules are not hard to follow

---
Ok, so I start

So... My first map that I've revamped for Xonotic is Space CTF, aka cb_ctf1. I've changed a lot in the map geometry, also added some shields against camping. The map is visually more pleasing thanks to the high quality eX and trak5 texture sets and the awesome models made by morphed. The awesome skybox was made by sev.
To make the gameplay more exciting, the map will feature some "side objectives": certain jumppads can be disabled for a while by destroying generators that power them.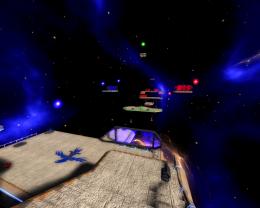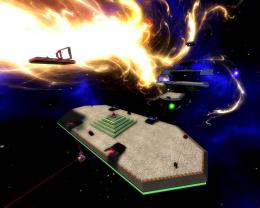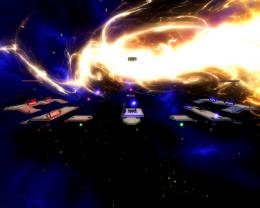 "One should strive to achieve; not sit in bitter regret."