03-30-2015, 01:10 AM (This post was last modified: 04-21-2015, 04:52 PM by BuddyFriendGuy.)
Question 1:
I'm learning about mapping but I got stuck with this likely-to-be-very-basic problem:
I managed to have 6 custom textures shown in NetRadiant:
but I couldn't figure out why it doesn't show in the actual game: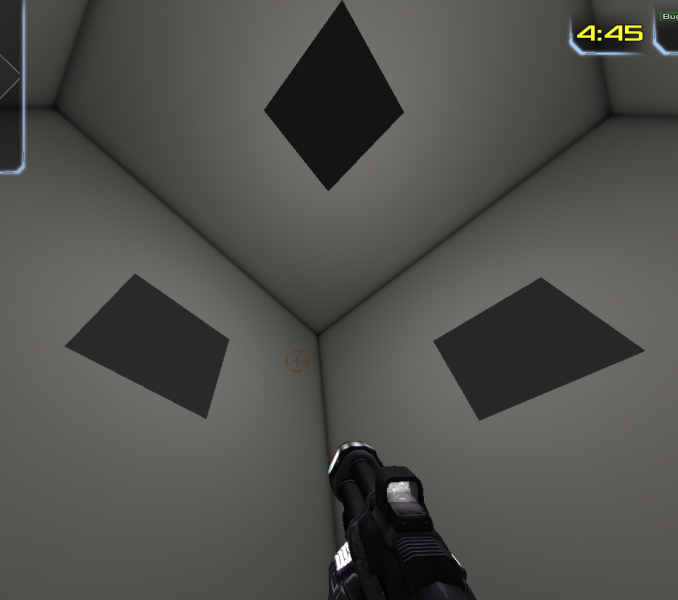 I'm attaching the pk3 file. (Please ignore the readme file. That was for another game and doesn't apply to this map at all.)
Question 2:
Am I even using the texture wrong? What I'm trying to do is just some calligraphy art on the wall, as decoration.
Question 3:
I understand Oblivian led a discussion on
setting the artistic guideline
for the game (and I agree at that). I assume it's for the official art/maps only. Unofficial mappers are not discouraged to make whatever, correct?